Open Data's Impact
Open Data is Changing the World in Four Ways
beta
Improving Government
13 case studies
account_balance
Open data is improving government, primarily by tackling corruption and increasing transparency, and enhancing public services and resource allocation.
Empowering Citizens
7 case studies
person_pin
Open data is empowering citizens to take control of their lives and demand change by enabling more informed decision making and new forms of social mobilization, both in turn facilitated by new ways of communicating and accessing information.
Creating Opportunity
9 case studies
trending_up
Open data is creating new opportunities for citizens and organizations, by fostering innovation and promoting economic growth and job creation.
Solving Public Problems
8 case studies
public
Open data is playing an increasingly important role in solving big public problems, primarily by allowing citizens and policymakers access to new forms of data-driven assessment of the problems at hand. It also enables data-driven engagement producing more targeted interventions and enhanced collaboration.
Impact Depends on a Number of Factors
Periodic Table of Open Data Elements
Based on the existing literature and case studies, we have developed a Periodic Table of Open Data Elements detailing the enabling conditions and disabling factors that often determine the impact of open data initiatives.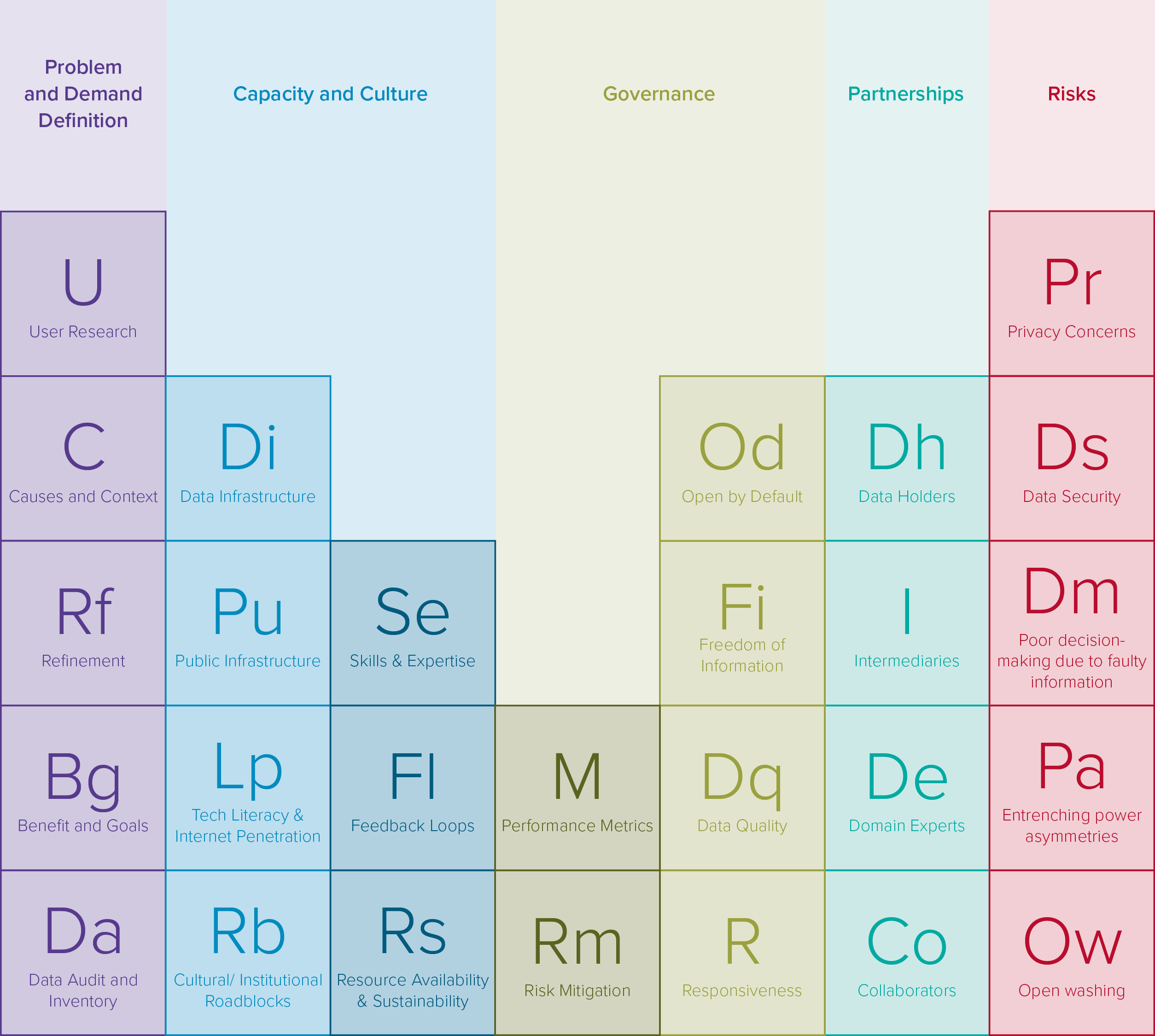 Collection Reports
The Global Impact of Open Data
Open Data in Developing Economies
Explore the Impact of Open Data around the world
close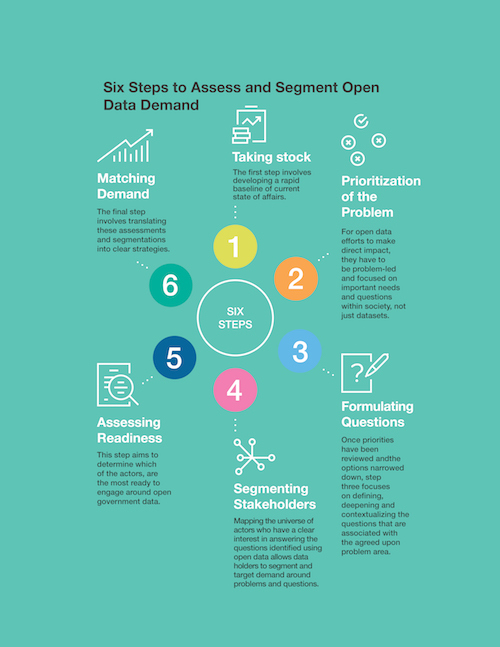 Open Data Demand
Toward an Open Data Demand Assessment and Segmentation Methodology
Now available here.